You get 18 pages of PDFs from my
current #1 Best Selling Audio Mastering Book on Amazon.com. From setting up your listening environment, my graph of solutions to common problems, how to master different genres, to how to correctly set your song volumes, this course is packed with valuable information.

You can spend 100 hours on youtube looking for free videos, and you'll never find at least half the information in my course! And even better, you won't get any "wrong" information from my course either, that will ruin your project.
So, how much is my course?
$3,000, $2,000, $995, $495

Only $39 (reg $79) for the entire course lifetime subscription!
Includes my step by step mastering session videos of live mastering sessions of 10 songs.
1 Hard Rock, 3 Rap/Hip Hop songs, 1 EDM, 1 Chill EDM, 1 Pop Dance, 1 80s Rock, 1 Pop Alternative, and 1 Santana-ish.

You'll see the methods I use when mastering are very consistent steps that you can quickly pick up and learn.

Note - The audio mastering secrets courses and PDFs are lifetime access.

I charge $39 to master ONE song. For the same price, I master 10 songs in the video, and show YOU how to master your ENTIRE ALBUM!

#1 The Music Production Secrets Series
by John Rogers
ABOUT THE AUTHOR
Hello my name is John Rogers, owner of JR Mastering. I'm one of the most successful online mastering engineers, having worked with over 7,500 highly satisfied clients on over 40,000 songs since 1999.
During my career I've worked with a handful of Grammy nominees, several songs I've mastered went top 5 on the European billboard charts. I've mastered hundreds of songs for movie soundtracks, and for DJs who played them in clubs all over the world.
My debut book, Audio Mastering Secrets, is one of the first audio mastering books on the market that focuses entirely on "How to master audio to radio quality standards," all from the comfort of your home studio. No expensive gear required to get amazing results!

I also have a video series that will teach you how to master your style of music in under TWO hours!
Note - If you're looking for someone to mastering your songs (and don't want to learn yourself), visit my website JR Mastering.
ABOUT THE BOOK

This Book Is An 8.5" x 11" Learning Guide (184 Pages)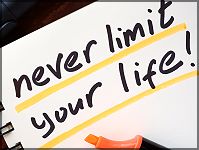 It focuses on how to master audio, how to become a great audio mastering engineer, and how not to be a bad one. I don't get into the specifics of brands of gear you should buy, the history of audio mastering, 1,000's of compressor settings (of which maybe 40 you'll ever use), or a dozen pages on how to sound proof your room.
If you're looking for that information, there are several other books on the market that explain those topics very well.
Common Mastering Problems And Their Solutions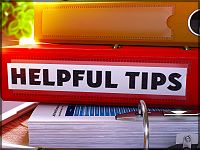 In audio mastering, you will face common problems like a mix being too thin, tinny, distorted, over-saturated, muddy, or not bright enough. Sometimes you can't get the song loud enough, boomy enough, no separation, too much bass, no sparkle, and many other problems.
I explain in detail which effects processors to use and their exact settings to solve these common problems. This is a great tool to refer back to when needed.
This Book Is Based On Real-World Experiences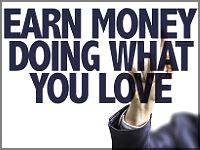 Not entirely on theory, what I learned in school, what I heard from some other engineer, etc. I've mastered over 40,000 songs for over 7,500 highly satisfied clients. Why is this important?
1. Because I know the techniques and secrets that I'm teaching work very well! The proof is in the thousands of positive email testimonials I've received.
2. I also know which problems and situations arise very often, and which ones never happen at all. Knowing this allows me to focus only on what you will actually experience when working on an audio mastering project. Someone who hasn't worked with a large number of customers won't even know what areas to focus on.
My Step-By-Step Audio Mastering Session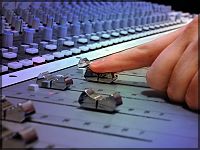 You will learn the 18 steps I take in the audio mastering process. From importing your file, down to loudness maximization and finally exporting a perfectly mastered song!
Mastering Different Genres
Here's where I break down the sonic qualities of sixteen different genres. How much brightness, bass, boominess, compression, etc., you're trying to achieve for each genre. And several tips on what clients are looking for. This is a great tool to refer back to if you don't know the sonic qualities of all the different genres very well.
My Audio Mastering Laws
In this section, I cover a series of do's, don'ts, and facts that basically apply to all audio mastering jobs regardless of genre. I also cover several pitfalls you will experience (just like I did) as an audio mastering engineer, and how to get through them.
Compression Made Easy
After reviewing hundreds of masters and re-masters from other online studios, I've found that most sound engineers don't know how to properly use compression. A lot of them never use it at all! This causes their songs to break up badly during loud playback. In this book, I cover everything you need to know about compression in audio mastering. I eliminate 95% of the needless threshold/ratio combinations, which makes the entire process much simpler.
Setting Up You're Listening Environment
In this section I cover calibrating your speakers, learning your speakers, speaker placement and room size. And, the myth about soundproofing your room.
The Effects Processors Used In Audio Mastering
The basics of what they all do, how to use them, when to use them, and my initial settings templates.
Working With Clients
I cover a handful of important must-know facts if you're working with clients. Why lose jobs learning on your own (trial and error). Learn from my past mistakes!
This Book Is A Very Easy Read
I left out all the high-tech jargon and rarely used words that slow down sentence flow. I want everyone to learn how to properly master audio, while not having to try and figure out what I'm trying to say! Ha!
And Much More!
In this book I cover audio mastering FAQs, definitions, concepts, and procedures. I also talk about working with sonic qualities, A/B comparison, working with 4-BAND processors, creating headroom and dynamic range, evaluating the mix, protecting your hearing, EVERYTHING I've learned in the last 17 years!
In a matters of weeks, you can learn all of the audio mastering secrets, tips, and techniques that took me over 17 years to learn!

Or with my video series, learn in only TWO hours!!
If you started audio mastering and learning on your own this year, by 2034 you might learn everything that's in this book and video series. Ha! Why not just make a small investment and start learning right now!


Listen to "Here" - The Coronavirus song by JAI Aisa
#1 The Music Production Secrets Series
by John Rogers