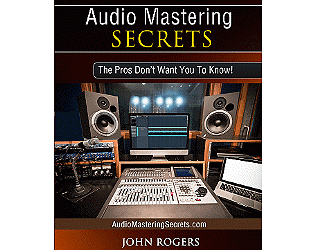 Someone who wants to learn how to correctly master audio to commercial radio standards, either for themselves in their home recording studio or for their business.
You want to save a lot of money mastering your own album, or you want to have the necessary audio mastering skills to be able to earn $100,000 a year online like I do!
You want all the information needed to become a great audio mastering engineer, presented in a way that's easy to understand.
I wrote this entire book in simple plain English (layman's terms). I eliminated all words you never heard of and hi-tech jargon, so anyone at any level can understand and learn from this book.
You've invested hundreds, if not thousands, of hours into your music. If you're serious about it, now's the time to make a very small financial investment in this book so your music will sound the very best it can!
I wrote this book so you can quickly learn (in a matter of weeks), what took me over 17 long years to learn!